2005-10-24
It's getting to be Last Chance to See time. To celebrate, plenty of parties have or will happen. The first featured the entire extended Clans Connell and Gough and a cake with penguins on top: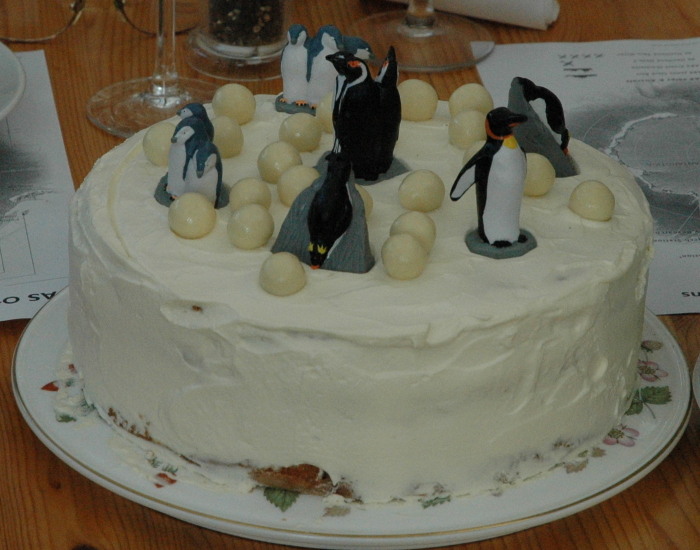 Cake with Penguins
I've got a World Tour of England planned for November, including walking in Dartmoor, kayaking in Wales, and, critically, Drinking in Pubs.
In other news, I've had a very musical week. First to see Mohair in Cambridge who entertained with enthusiasism. I shall be most put out if they're not famous when I return. Then off to UEA for a Supergrass show that spanned the ages and kept the energy up. I'll be very suprised if they're not still famous when I return.