2005-09-17
Back after exhausting week and a bit of First Aid, oil spill response and initial field training.
The first aid was intensive, filled with fake incidents and only occasionally gory in its details. We covered the usual stuff: rescue breathing, burns, wounds and broken legs then added on some of the steps you'd leave to an ambulance in the UK. Dressing wounds, splints, plaster and an array of painkillers and antibiotics. So while we might dislocate a shoulder in the field, at least we'll have some Good Stuff to take our minds off the pain as our climbing partner pulls the arm back into place.
Oil spill response was less painful, but nevertheless useful. Being in an unspoilt wilderness then leaving a mess behind isn't what BAS is about. We got to play around with booms and sponges, and reminded ourselves not to smoke in the presence of flammable vapours.
After that, it was goodbye to Girton, and off to Derbyshire for a few days of tents and the outdoors.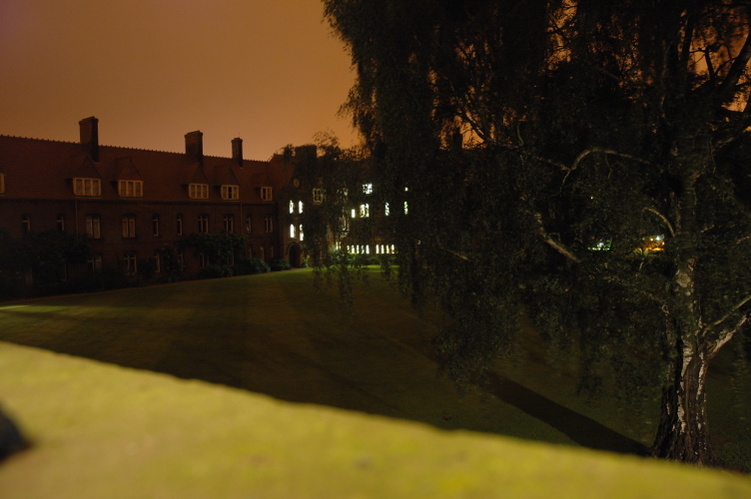 Girton by Nightglow
First we enjoyed ourselves putting up a pyramid tent, a sturdy orange-red affair requiring shovels and plenty of pulling to get it into shape. Once up, though, never to fall down. A few people slept in ours, but 16 people into a two man tent don't go, so most lay down in a thrashing and slightly shaky tunnel type tent.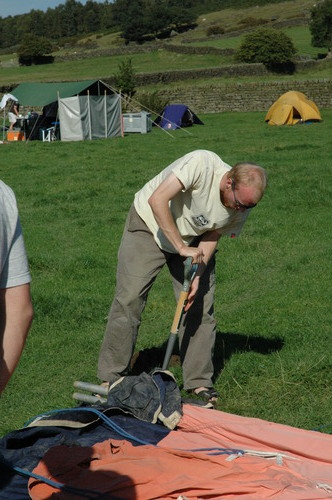 Digging corner holes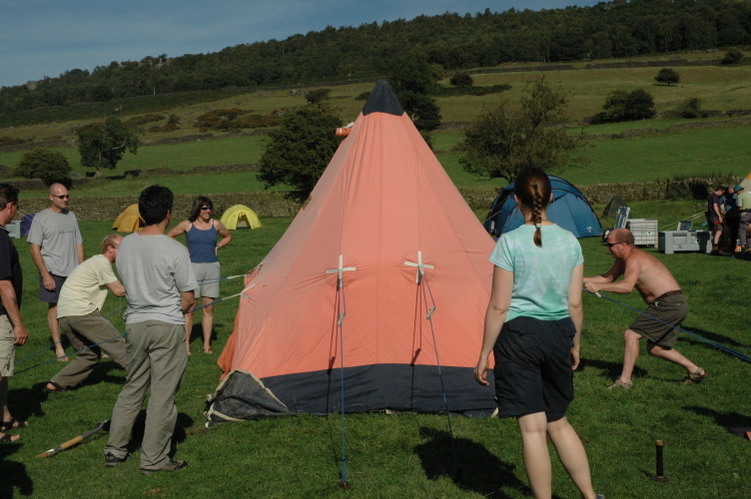 Pulling guys tight
The tent up, we played about with Primus stoves and Tilly lamps, of 1950s vintage, proof of their reliability. For the beginner, though, the prime with meths then pump with parafin starting mechanism leads to one or two incidents of flames everywhere but no working stove. Mistakes are the way to learn here. Once roaring away they work as well as any modern burner, and look like they'll be easy to fix in the field.
The next two days were spent up on Caslow Edge doing rope work, essentially everything needed should one of a pair fall into an unexpected crevasse. I'm now much better at knots, something I could never quite get the hang of in Scouts or Cadets, but then something I've never really needed to know about before. Scariest moment was the first time we abseiled down a single rope without an additional safety rope. Best moment was when the shoelace thin prussic knot worked when tested.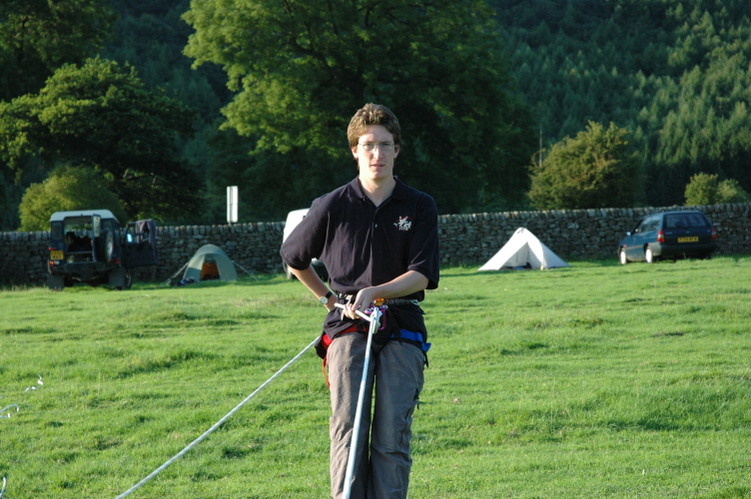 Abseiling off a minibus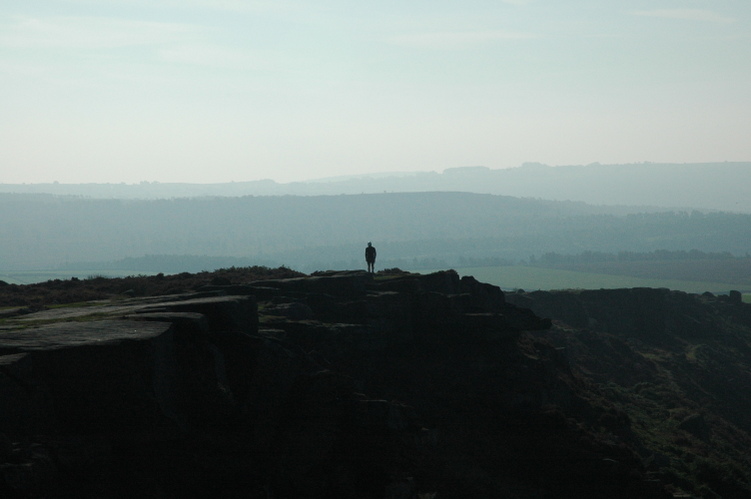 Chris on Caslow Edge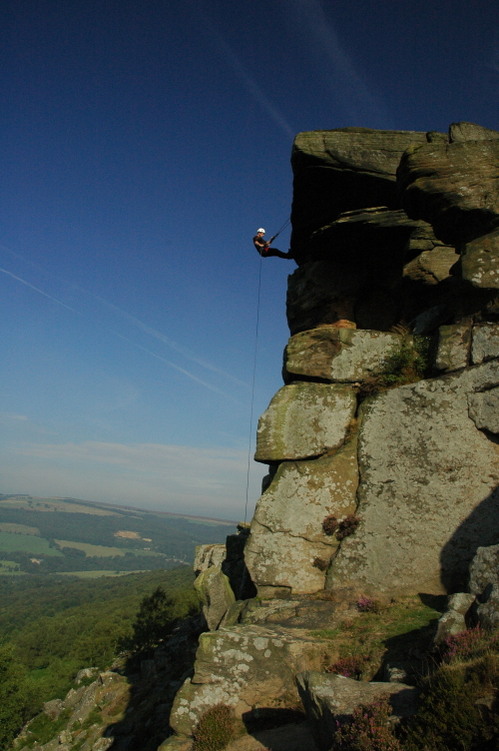 Dave on the way down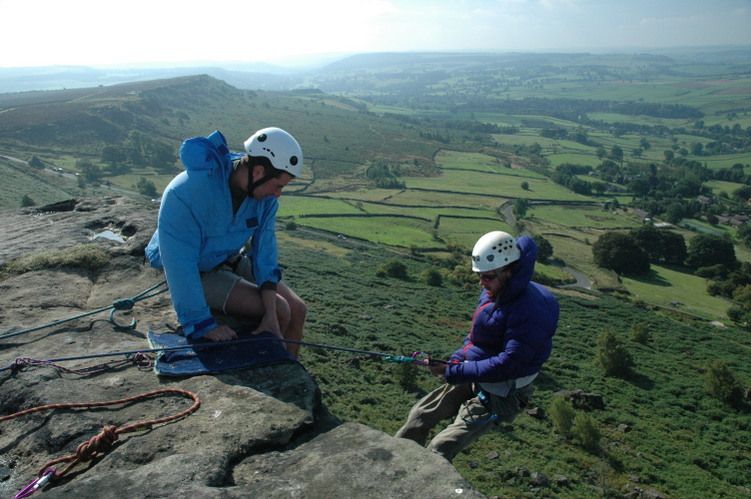 Andy on the windy edge