2006-04-13
We're getting long nights, nights that feel longer than the days. As I walk to work in the morning the sun slowly rises to my left, sometimes spread into a ribbon of brilliant red by miraging, other days picking out the bottoms of low clouds to create a dark firey sky. As I walk back from the Piggott for dinner the sun is on its way down again, usually obscured by coastal clouds. It's light lingers in the sky for hours, throwing a colourful screen of blue and orange off to the west.
The moon, full and high above the horizon, has its light played with just like the sun. Rising a dirty red, casting shadows, glowing with a faint corona and, if thin high clouds lurk above, sometimes surrounded by a weak extended halo and rainbow moondogs.
I've been out a couple of times with my camera, trying to capture the mood of the night while figuring out how the box of tricks responds to my clumsy commands. Best results are acheived with a huge aperture and long exposure, leading to cold hands as different shots are tried out. The largest problem is with focussing as neither I nor the camera can see enough to know we've got it right. Still, the results are satisfying for a first attempt.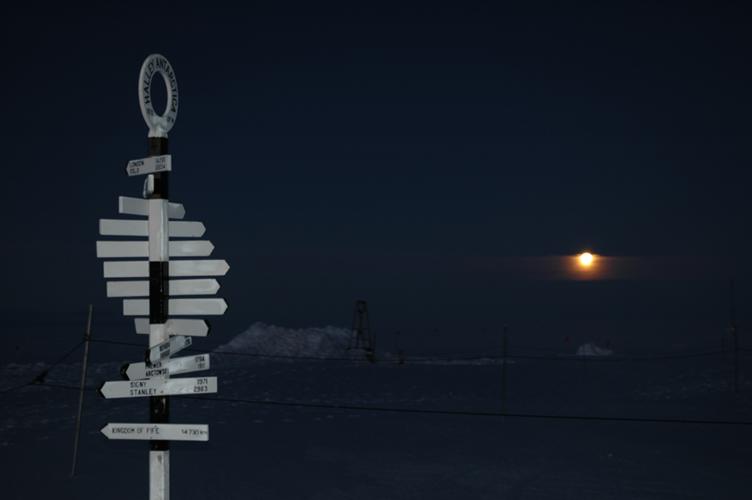 Signpost with moon behind (1 sec w/flash)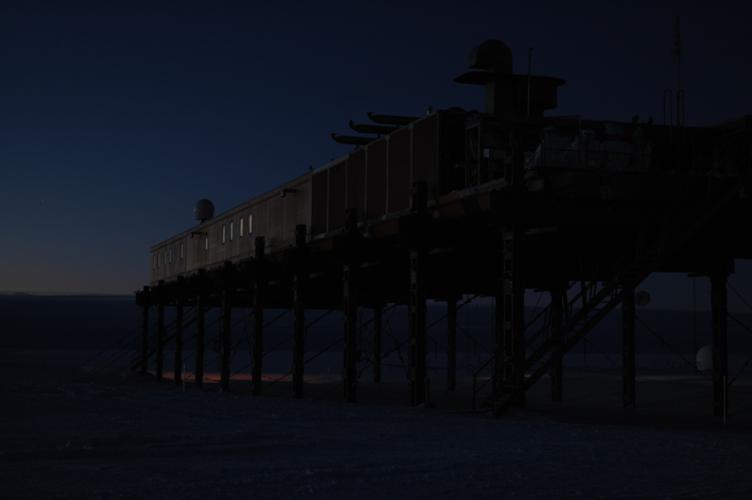 Laws with the lights off (1.3 sec)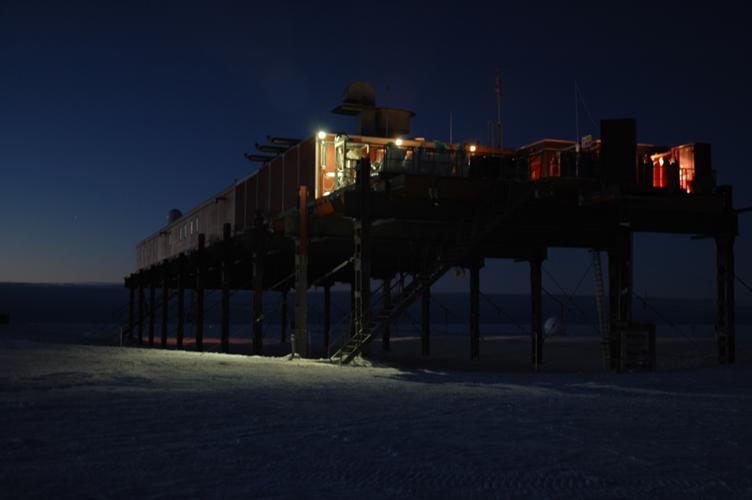 Laws with the lights on (1.6 sec)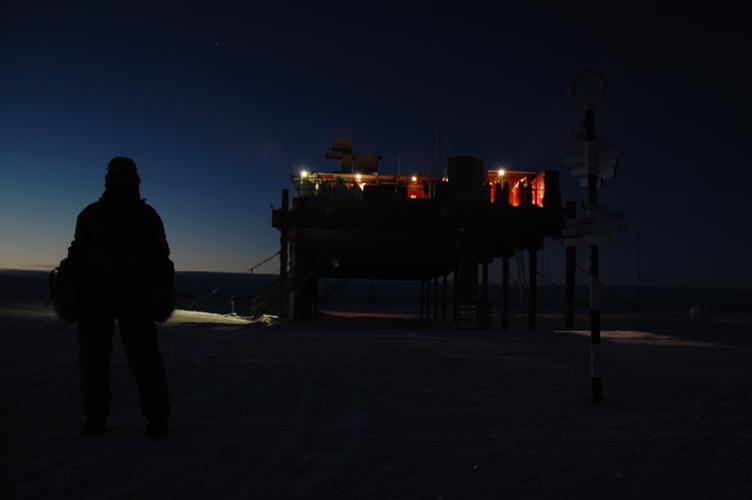 Laws with Frances lurking (1.3 sec)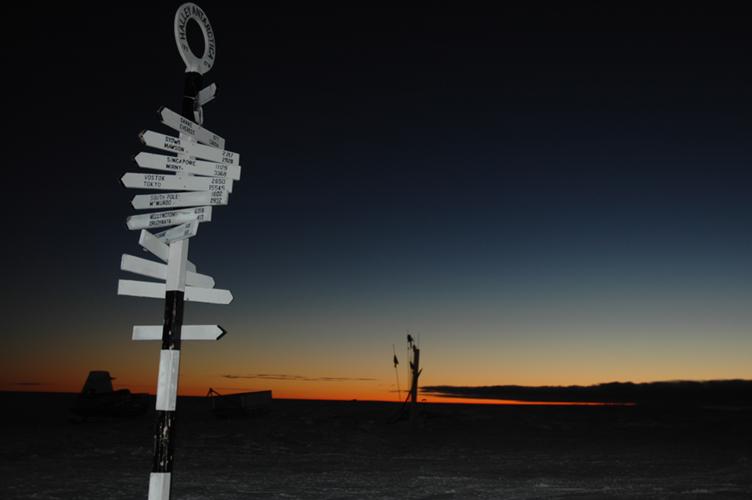 Signpost with glowing horizon (1 sec w/flash)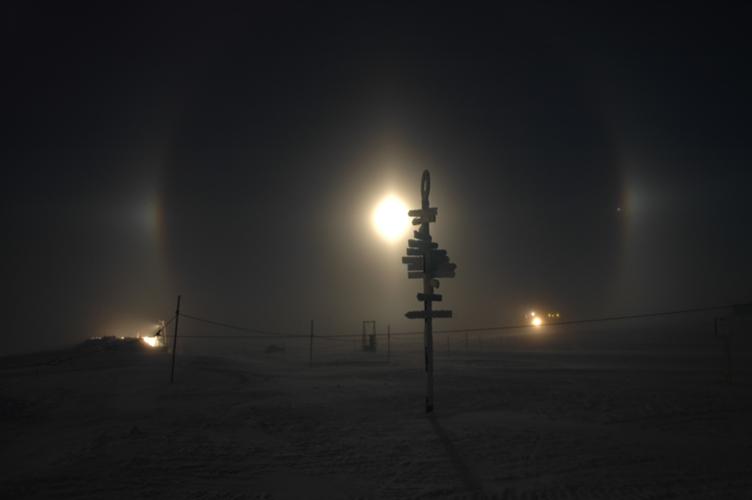 Moon halo and moon dogs with melt tank and Simpson (30 sec)