2007-05-04
We celebrated our last sight of the sun on Wednesday. For the next hundred days we'll live perpetually in the shadow of the earth. A month or so with nothing more than a few hours of twilight surrounding midday, then just the gentle glow of a dawn too distant, until at midwinter we'll be able to see stars even at lunchtime. It sounds depressing, perhaps, and it was certainly odd living with little light last year, but I'm looking forward to the time again. The darkness is peaceful, and encloses the base, hiding our isolation slightly by masking the space that stretches around us.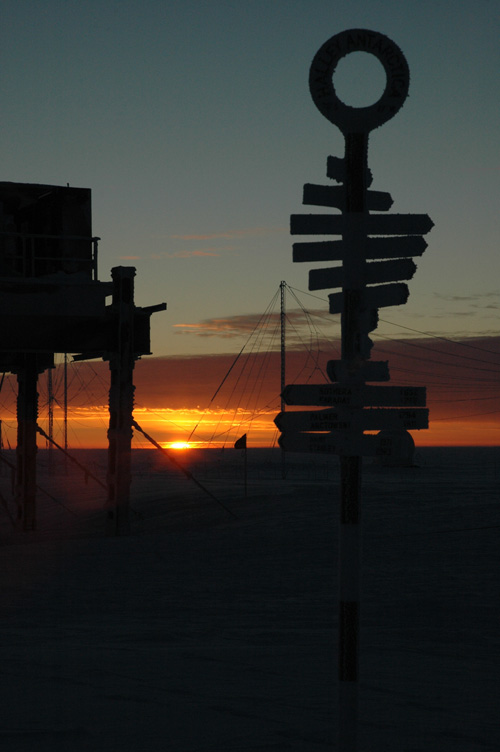 Sun at its highest on May the 2nd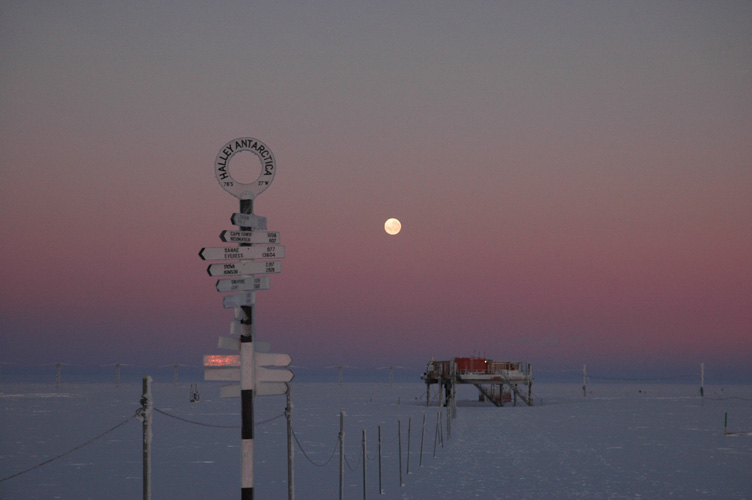 Full moon hangs above the Piggott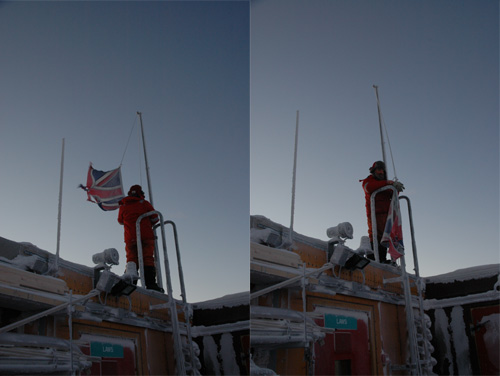 Pete lowers the Union flag for the darkness
The partying started, sort of, at lunchtime, when Pete lowered the tattered flag from its ice covered pole. In the evening we enjoyed another BBQ, this time at an almost balmy minus twenty, followed by a night of cocktails, pool and races around the lounge on monkey bikes. Thursday was declared a day off, so after a spot of kiting I used the time to make a start of sorts on the present I'm making for one lucky but currently anonymous winterer.
We've been using the last few days of sunlight, and more importantly the recent spell of not-entirely-stupidly-nithering temperatures to get a few of our outside jobs finished off. Tamsin (a meterological type) and I had a pleasant ski out to the VLF mast to let the tensions off its stays and to make sure that it was still in the right sort of shape. It was probably the coldest it could be to still go out there without getting frozen fingers, but we still came back with frost covering our faces.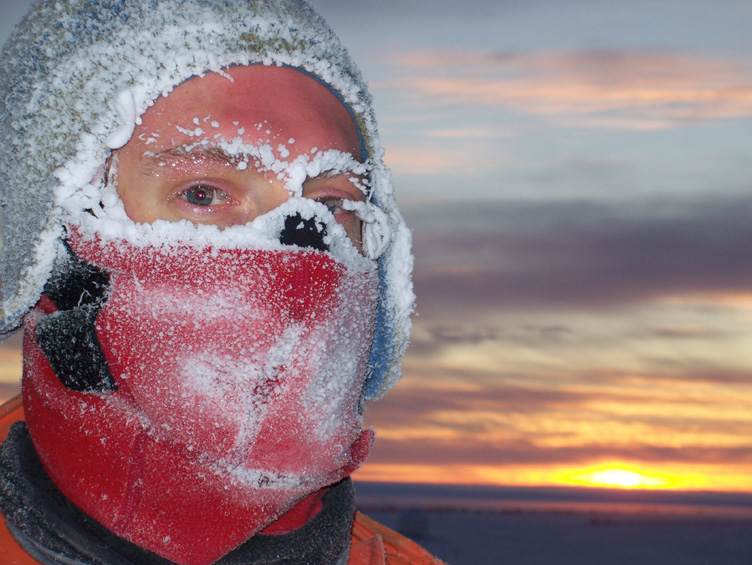 Frosty face (Tamsin)
Last month was our coldest March on record (which is to say, the average temperature was colder than any other March's average temperature), with a mean of -29.1 C. This was because we had a couple of long spells at and below minus forty, a pleasure we'd yet to experience until after sundown last year. The main effect of these unexpected cold snaps is to confuse our central heating system. The temperature inside the base plummets along with that outside, leading to much wearing of jumpers and even trousers. Frost forms on the inside of any windows and parts of walls too close to steelwork grow their own dusting of ice. After a few days the systems catch up, but then the weather outside warms up and we spend a day or two sweltering in hot beds.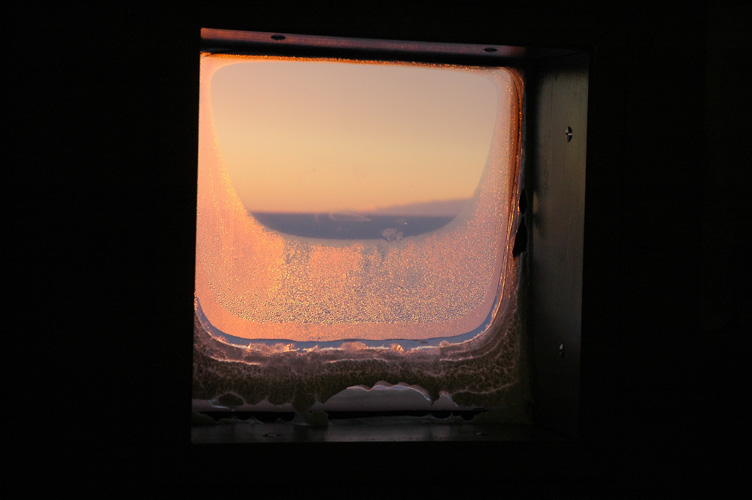 Ice on the Laws fire escape