2009-06-11
Scott Base is wonderful in many ways but it is distinctly lacking in internet accesss, the Pacific being much less populated and so not served by quite so many satelites as the Atlantic sector that Halley sat at the end of. This might be the only upload of the season, but I'll put things together from time to time and will put them up all at once at the end if necessary.
This also means that I cannot get at my normal email address, which is probably why I've not sent you an email. Try instead the solution to the following puzzle: "a" then "." then my surname then '@scott.aq'. Or wait until October. Or try finding me on facebook, I can sometimes even get photos onto that.
The winter is going well, we're seeing lots of interesting things going on in the ocean and have very good ice conditions for the programme we came up with back in December. We've seen our first platelets in the water, and have good measures of ice growth all over the place. Still, the real work on the winter is only just beginning and there's a fair bit of hard work to come between now and the end.
I therefore offer, with minimal comment, the following photographs culled from the first few months of my third winter in Antarctica.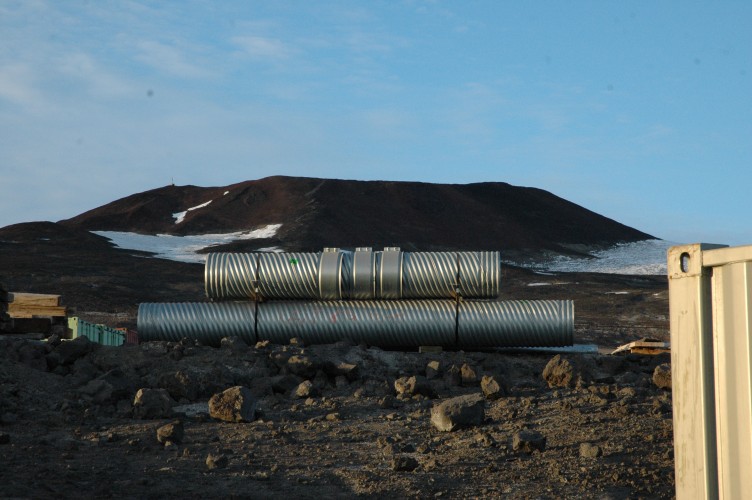 Arriving in Febuary, the snow on Ross Island as melted and dust blows about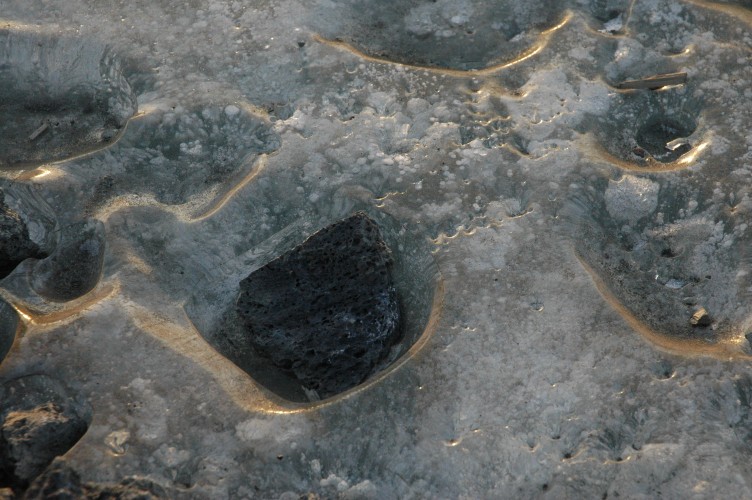 Pools and puddles form and rocks act as hotspots melting themselves seats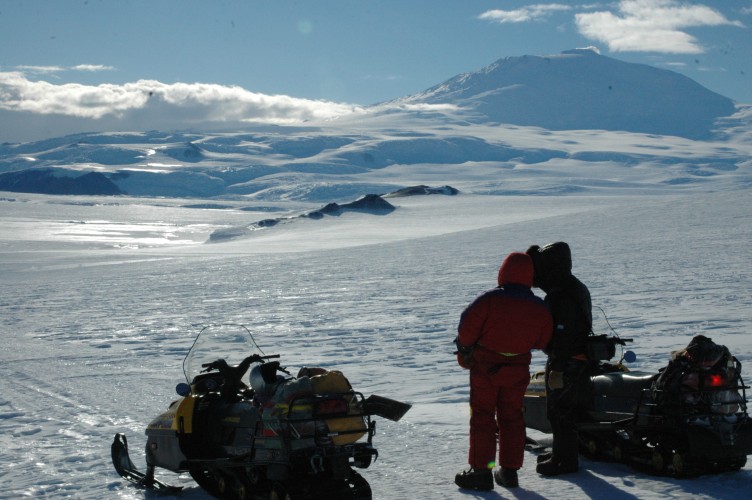 A quick recce in skidoos to find the extent of the open water that we'll work from later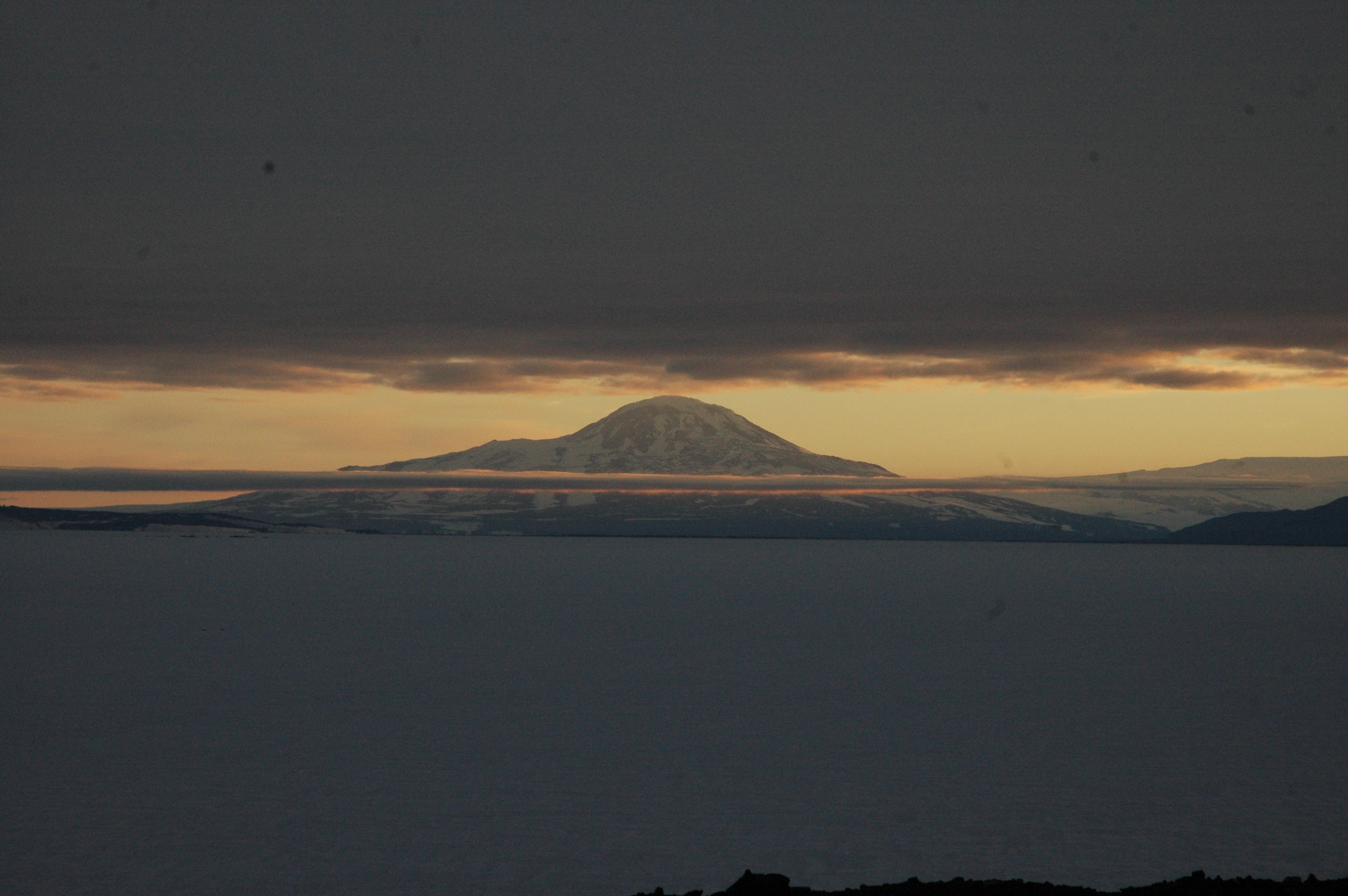 Clouds descend above Mount Discovery as Autumn kicks in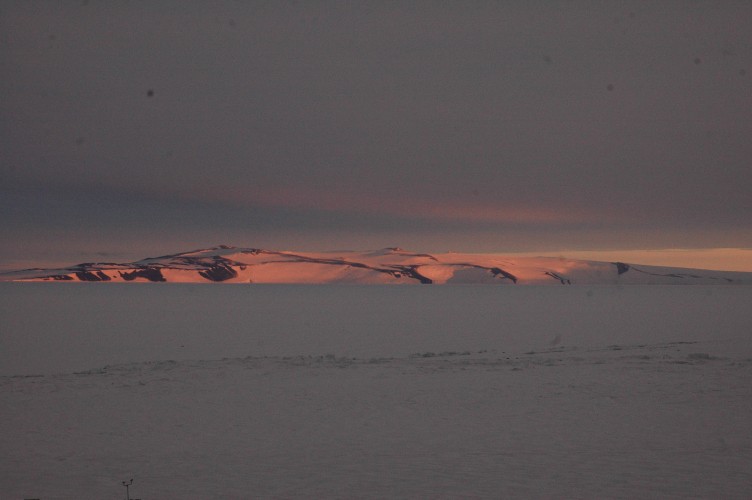 The dipping sun casts a red glow on White Island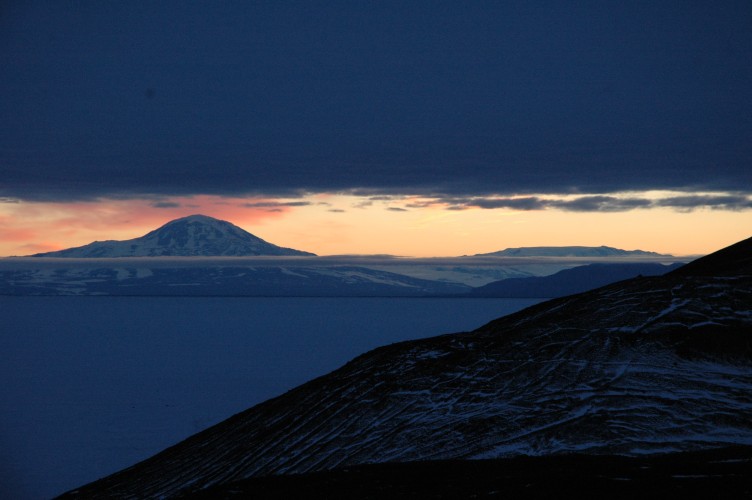 Mount Discovery from the slopes of Crater Hill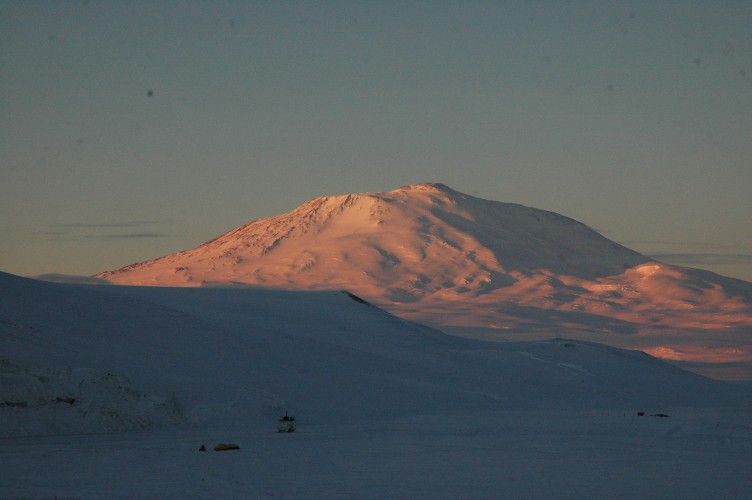 Erebus catches the setting sun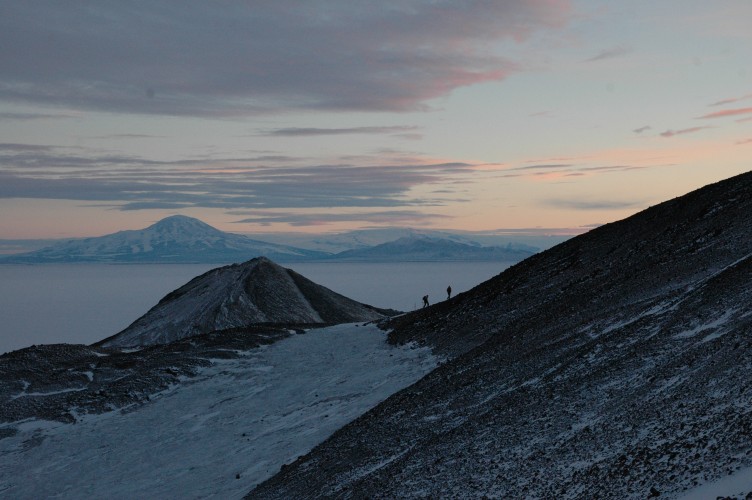 Walking up Crater Hill, Ob Hill behind and the ice beyond it all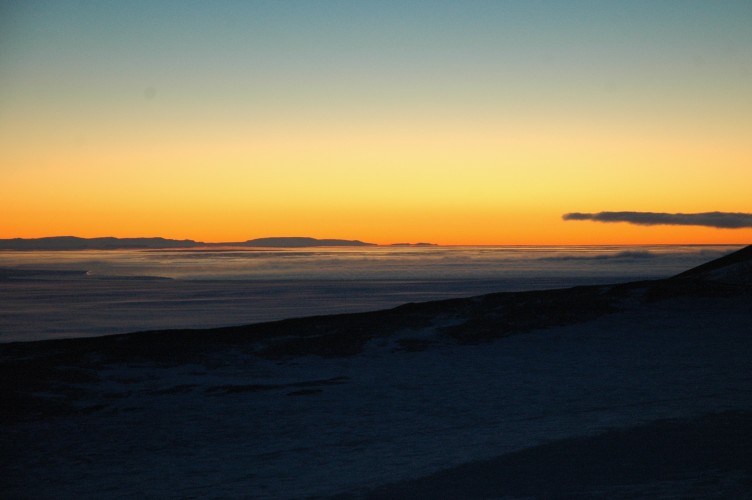 Open water freezes up throwing up clouds of sea smoke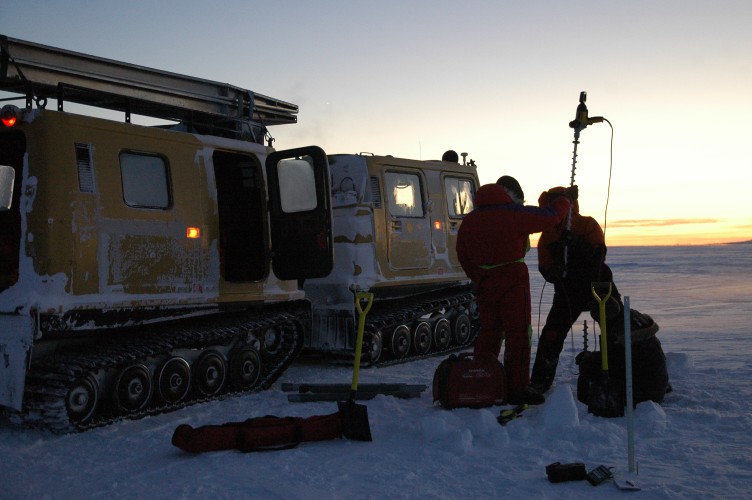 Drilling as we travel on old ice in a Hagglunds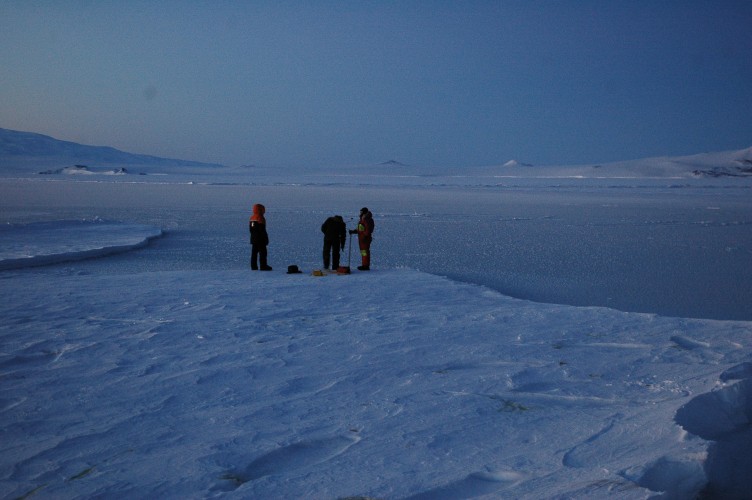 Testing the new growth before stepping out, 35cm thick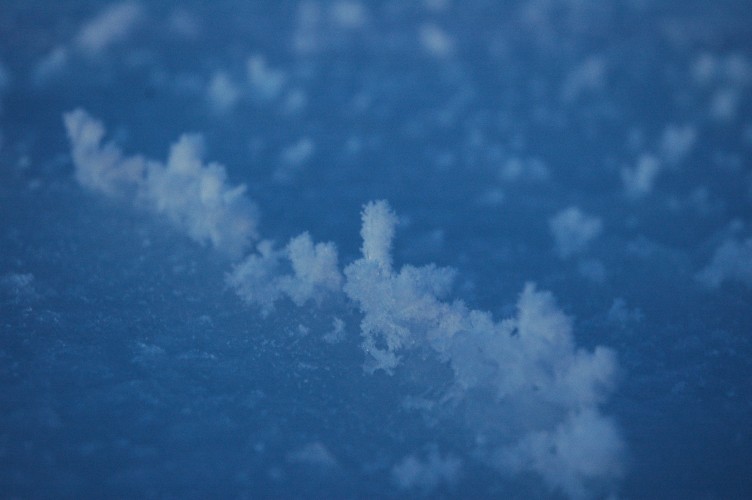 Frost flowers covering the surface of the new ice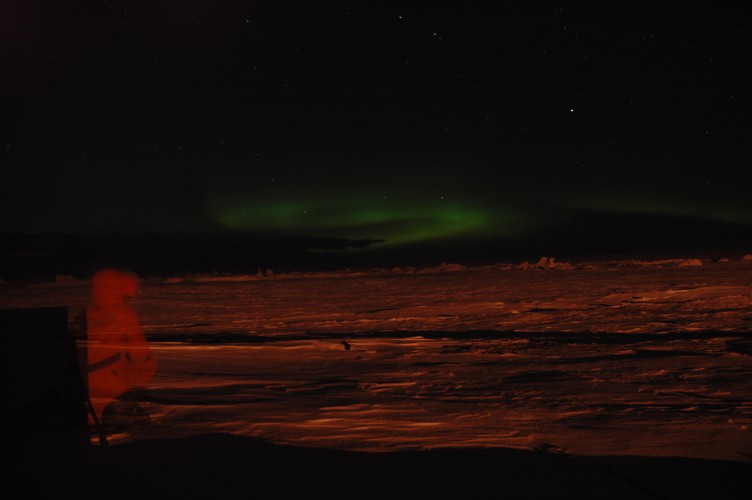 The darkness brings auroras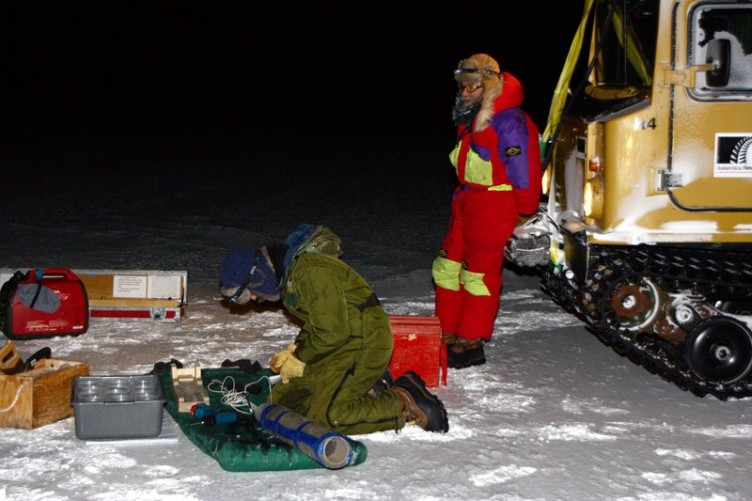 Chopping up ice cores for later structural and salinity analysis. It's -40 and my hands hurt. (Andy)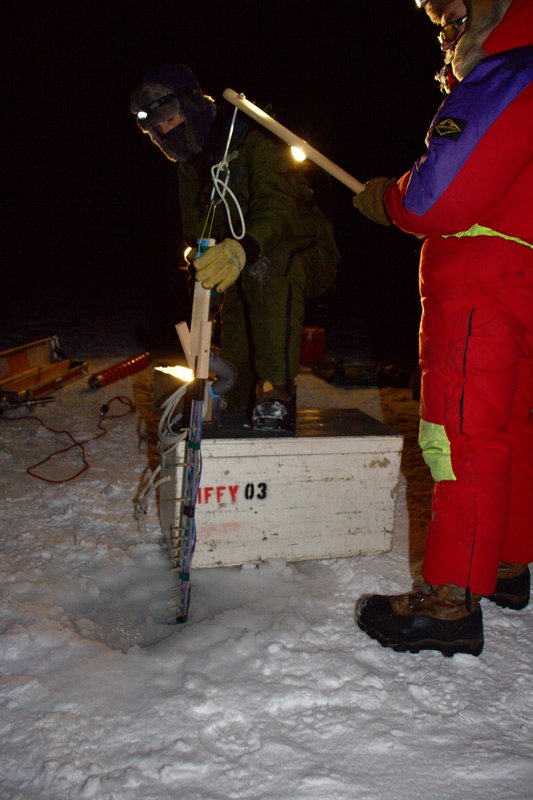 Installing a 2m long string of thermistors to measure ice growth and heat flows. (Andy)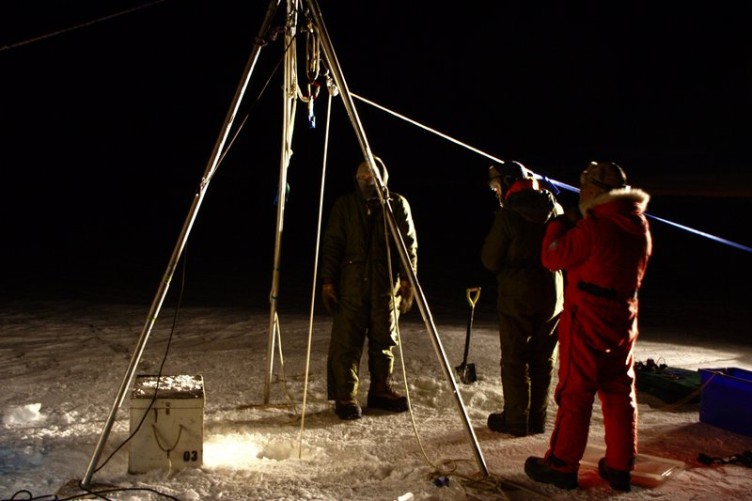 Installing an ice tethered mooring in the dark (Andy)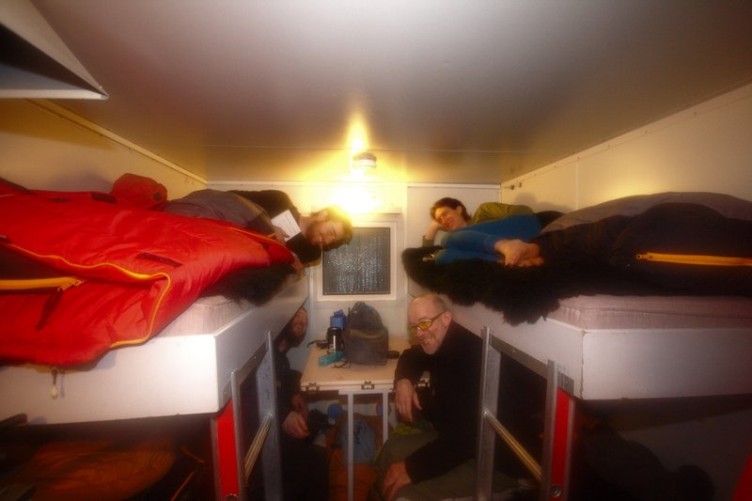 A comfortable place to sleep, unless you try to sit up (Andy)